Heather, Monica, and Liz at Olde Quebec Street Shoppes Flower Show July 22, 2017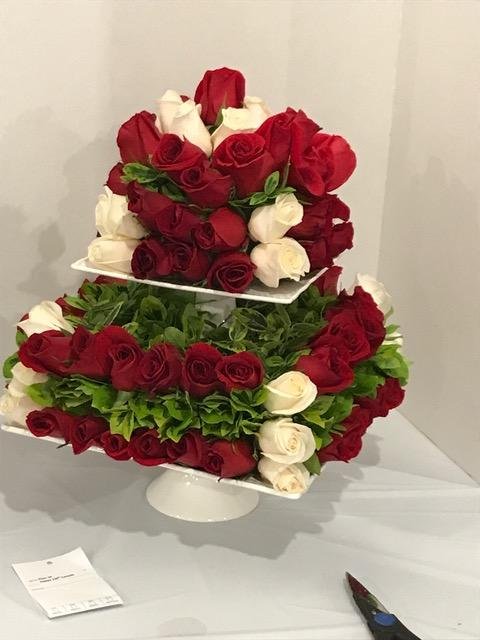 Gorgeous Canada 150 Designs exhibited at OHA Convention July 21-23, 2017
Annual Plant Sale at Guelph Farmers Market, May 12, 2017
Volunteers pictured are Board member Monica Bibby, one of the sale's coordinators Mary Lyall, and society member Ronika Corbett.
Photo by Laura Lee Mazzocca
Plant Sale volunteers 2017, Board members Harriet Hull and Stuart McCartney.
Photo by Laura Lee Mazzocca
OHA Certified Judge Melanie Marjoram shows her demonstration of a contemporary modern design at her workshop on April 25, 2017.
Photo by Wale Shamonda Gordon
Dr David Galbraith of Royal Botanical Gardens with Guelph Horticultural Board Members, Tuesday January 24, 2017.
Photo by Laura Lee Mazzocca
Members of the our society at our Annual Plant Sale, May 14, 2016, at Guelph Farmer's Market
Photo by Sean McCabe, for snapd Guelph